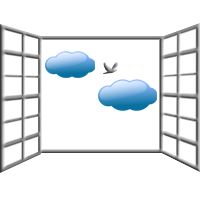 Air Quality
Ductwork • Air Filters • Clean Air
Indoor air quality (IAQ) can have an important impact on your health as indoor air can be 5x more polluted than outside air. Your air ducts and heating and cooling equipment could be housing and spreading bacteria, virus, mold, dust mites, pet dander, and more. But don't panic. As the leaders in air quality, heating and air in Joliet, Gene May Heating & Cooling has the solutions to make your home's air safer and healthier. Call us today at (815) 828-5817 to schedule an appointment to discuss which solutions will best fit your home.
There's much more to having indoor clean air than simply changing your furnace filters. For the health and safety of you and your family, you need a comprehensive approach to clean air filtration that incorporates various HVAC components. For example, establishing the proper humidity level inside your property helps prevent the spread of dust and pollen as well as mitigate the growth of mold and mildew.
This means having a dehumidification system alongside a humidifier to help ensure you have the right balance for the time of year and the climate conditions. Advanced air filtration systems available today also work hard around the clock to remove harmful impurities and contaminants from the environment in your house.
As the leaders in air quality, heating and air conditioning, we have the experience to build the most complete solution for your needs. When you come to us for air quality and AC expertise, you can rest assured that you will be in good hands throughout the process.
Our Air Quality Air Conditioning Solutions:
Dehumidifiers
In order to make a room comfortable in hot, humid climates, an air conditioner must lower the indoor humidity level as well as the air temperature. If an air conditioner fails to lower the humidity adequately, the air will be cool but will feel uncomfortably damp.
High-Efficiency Filters
Most heating and cooling systems still use a basic air filter. There are several types of permanent air filters available in various efficiencies that can help you filter the air in your home.
Humidifiers
With the proper level of humidity in your home, you will feel more comfortable and breathe easier. You can eliminate that dry eye, nose, and throat feeling you have when you wake up in the morning.
UV Lights
Residential ultraviolet units have been independently tested and proved to be effective in the constantly moving air environments of heating and cooling systems, killing mold and bacteria quickly and effectively.
We offer the following air treatment solutions for:
Allergies
Bacteria
Chemicals
Dust
Dust mites
Germs
Indoor air pollution
Mold
Odors
Pet dander
Pollen
Smoke
Viruses
To learn more about our full heating, air quality and air conditioning capabilities, get in touch today to schedule your service. Our experts are standing by ready to help you breathe easier.