High Efficiency Air Filter, Joliet
Upgrade Your Air Filter For your family's health
Most heating and cooling systems still use a basic air filter. These filters were originally designed to protect the equipment and not the people served by the equipment. The average air filter is only capable of removing 3–5% of the particles that pass through it. Today, however, there are several types of permanent air filters available in various efficiencies that can help you filter the air in your home. If you suffer from allergies, asthma, hay fever or other breathing difficulties, there is an air filter that can help you. When you choose Gene May Heating & Cooling to install your high efficiency air filter in Joliet, we can even provide you with the same type of air filter used in hospital operating rooms.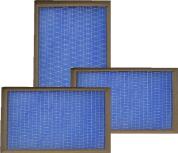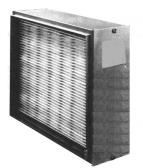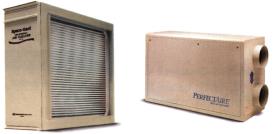 Keeping Your Indoor Air Clean and Healthy
A high efficiency house air filter system can be one of the most important elements for keeping your family healthy and safe from pollutants. Because these house air conditioning filters trap a much higher percentage of particulates than standard types, they keep the air inside your home much cleaner. Allergens such as dust, pet dander and fibers are caught inside these house furnace filters, preventing them from being blown back into the room by your HVAC system.
Gene May Heating & Cooling has the expertise and experience needed to help you make the most of this technology. We can install and replace all elements of these systems, including the air filter housings and associated components. When incorporated into a whole-home temperature zoning system, you can enjoy the ultimate in comfort. To learn more about all the air filters and purifierswe have to offer, get in touch with us today.