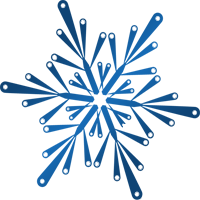 Air Conditioning
Repair • Replace • Maintenance
For Chicagoland summers, you need to have a working AC if you're going to stay cool. So, how's your system doing? When it's time for a tune-up, call Gene May Heating & Cooling. Our team specializes in air conditioning repair and replacements, ventilation problems, and seasonal safety inspections. In fact, we are your complete Home Air Comfort Specialists — and the #1 resource for AC repair in Joliet.
Trust our HVAC Specialists for high-efficiency air conditioning installations and HVAC repair services that will keep you and your family in low-cost, eco-friendly comfort all year! The beauty of having us look at your AC and heating and cooling systems is that routine maintenance can help extend your system's life, reduce overall repair costs, improve energy efficiency and lower your utility bills in the process. On top of that, professional AC unit repair can make all the difference in your daily comfort!
When our air conditioner repair company comes out to give your system a tune-up, we'll swap out the air filter; clean the handler and fan; inspect ducts; lubricate bearings; test the start capacitor; and evaluate its overall efficiency. Then we provide the services that help you make the most of your system. From AC cleaning to residential zoning systems, we can take care of it so you can stay cool and comfortable in your home.
Air Conditioning Services
Air conditioner repair
Air conditioner service and cleaning
High-efficiency AC installation
Heat pumps
Compressor repair
Condensate drain lines
Air purification/ sterilization
Duct repair/ reroute/ modification
Whole house dehumidifier
Wifi / smartphone thermostats
Ductless mini-split systems
Thermostat service