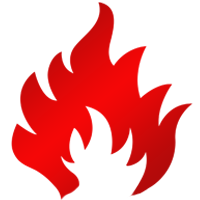 Heating
Repair • Replace • Maintenance
Furnace on the fritz? It may be time for a checkup, update or replacement — but which service do you need? Call Gene May Heating & Cooling for all your heating and furnace repair needs! We're the experts for furnace repair and replacements, ventilation problems, furnace cleaning, and seasonal safety inspections. In fact, here in the Joliet area, we are your complete Home Air Comfort Specialists.
Sometimes you'll need furnace or HVAC repair to get your system in working order, rather than routine maintenance; other times, total replacement will be more cost-effective than attempting furnace repair service. Whatever the case, our award-winning heating and cooling experts at Gene May Heating & Cooling know how to identify and handle the problem.
When you call our family owned and locally operated business, we'll thoroughly check your equipment for safety and efficiency, as well as inspect it for potential problems. With our help, you can lower your fuel bills, avoid expensive breakdowns and extend the life of your furnace. Trust us for high-efficiency furnace installations, maintenance and repairs that will keep you and your family in low cost, eco-friendly comfort all year!
Heating Services
Furnace repair: Nobody does furnace repair in Joliet IL better than our team. Trust us to fix your furnace promptly and effectively.
Furnace service and cleaning: Ongoing furnace maintenance is key to extending its life and efficiency. Let us maintain your system so it works as it should.
High-efficiency furnace: We have a variety of American Standard home heating and cooling systems available, including dependable, high-efficiency furnaces.
Heat pumps: Gain control over the indoor temperature with one of the heat pumps in our selection.
Indoor air quality: Keep your home safe and healthy with proper ductwork, air filters and other solutions from our team.
Whole-house humidifier: Pump moisture back into your living spaces with a whole-house humidifier.
Duct repair/ reroute/ modification: Our team is available to deal with duct repairs, maintenance and modifications, as you need.
Wifi/ smartphone thermostats: We offer thermostats you can manage by WiFi/smartphone, giving you greater control of your home climate.
Residential zoning systems: To save energy and keep you comfortable, we have multi-zone systems that allow you to regulate temperatures in various parts of your home.
Ductless mini systems: Talk to us about mini furnaces without ducts, which can provide compact, efficient climate control at home.
Thermostat service: Our professionals know the ins and outs of thermostats and can fix yours so it works as it should.
Filter replacement: Regularly replacing air filters is key for protecting indoor air quality, as only efficient filters can properly remove the allergens and debris that create breathing issues.

$20 OFF
Any Heat or AC
Repair Only*
This Coupon gives a Homeowner $20 off any Heating or Cooling Repair Service performed by Gene May Heating & Cooling at their residence. Only one (1) coupon per service address will be accepted. Coupon must be presented at the time of service. *Excludes trip charge/diagnostic fee/ clean & checks on equipment.