Boiler Repair In Joliet, IL
Repair • Replacement • Maintenance
Has your house been struggling to stay warm during the colder seasons? Perhaps your boiler just isn't working like it used to or has stopped functioning entirely. Call Gene May Heating & Cooling to make sure your boiler is running efficiently and properly, whether it's steam, gas, or oil burning.
An ill-maintained boiler can not only cost a lot more to run regularly but can be dangerous to you and your household. Trust the professionals at Gene May Heating & Cooling to take care of your boiler repair service, replacements, maintenance, or installations, and make sure that the job is done right to save you money, and help keep your family safe and comfortable.
When you turn to us for professional boiler repair in Joliet, IL, you can rest assured that we will do everything necessary to get the most out of your equipment. We make it easy to schedule boiler repair and maintenance, so you don't have to worry about a thing. With annual boiler cleaning services and other maintenance provided by our technicians, you can keep your equipment running at peak efficiency and lower your energy bills.
We're your go-to resource for boiler and furnace repair along with other capabilities to take care of all the elements of your home's heating systems. We're also experienced in dealing with ductless systems. No matter how you keep your house comfortable and cozy, turn to us for the most comprehensive expertise.
Boiler Services
Radiant heat repair
Boiler maintenance
Check pilot light
Find leaks
Check pump
Baseboard heat cleaning
Inspect valves and pumps
Inspect flue
Check for proper ventilation
Boiler inspection
Boiler installation
Check burner
Dunkirk Boilers
Since 1928, Dunkirk has delivered innovative, efficient and dependable home heating products to professionals, building owners and homeowners. We take pride in our products. We listen to the people in the field who do the tough work, and we design around their feedback and suggestions. This is the best way to deliver heating equipment that lasts and reduces home heating costs.
Triangle Tube Boilers
Excellence. Ingenuity. Efficiency. Three distinct qualities that have made Triangle Tube an industry leader. For over 60 years, we've provided innovative ideas to the North American heating and hot water industry; for residential, commercial and industrial applications. We proudly offer a complete line of stainless steel hot water heating products. Each of our carefully designed, peak performing products reflects an abiding concern for sustainability and low ownership cost.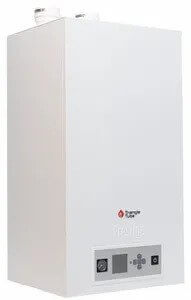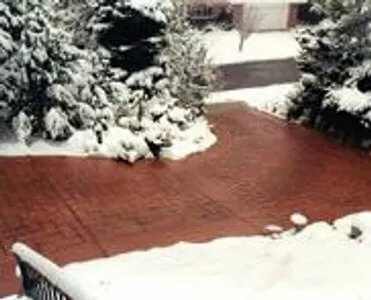 Radiant Heat & Snow Melt
The Uponor snow and ice melting system provides a simple, weather responsive, economic and fully automatic solution for snow melt.
Commercial: Store and office entrances, exterior truck docking bays, and walkways.
Hospital: Emergency entrances, walkways, steps, wheelchair ramps, parking lots, and ambulance bays.
Municipal: Streets, sidewalks, steps, parking garage entrance/exit ramps and upper decks, airport runways, parking lots, and wheelchair ramps.
Residential: Driveways, sidewalks, steps, pool decks and wheelchair ramps.